Sequenching Batch Reactor (SBR)
You are here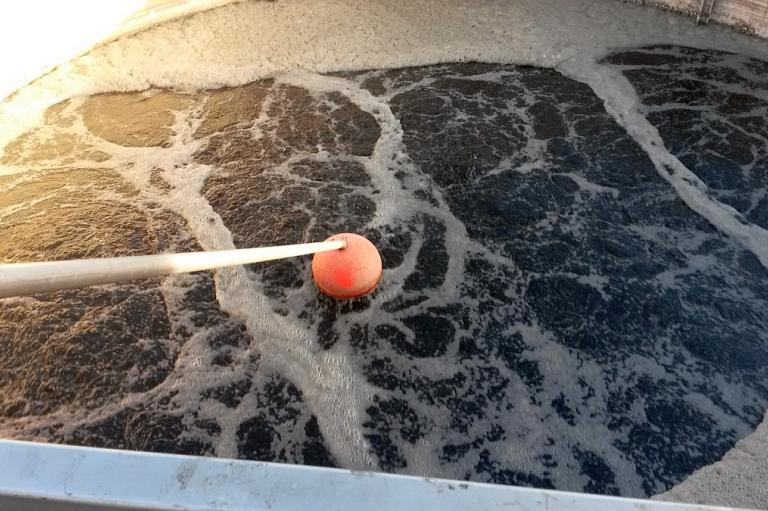 Sequenching Batch Reactor (SBR)
Function
The SBR reactors engineered by Novotec offer high treatment efficiency combined with a reduced footprint. Classic continuous waste water treatment plants consist out of a pretreatment, biological reactor and sludge settling tank. The SBR system combines the last two steps in one tank. By working in batches, the waste water can be treated in this single reactor. The reactor is filled with a fixed volume. Next, the reactor is aerated – ensuring optimal mixing and contact time of the biology and the waste water. When the treatment cycle has ended, the aeration is stopped and the biological sludge settles on the bottom of the tank. The upper clean water layer is finally pumped out of the reactor and the system prepares to treat a new batch of waste water.
The batch process allows for better control of the treatment cycle and ensures a steady effluent quality. By adapting the aeration cycle, it is possible to include nitrogen and phosphor removal during the treatment cycle. The system is separated from incoming flow and charge fluctuations by using a buffer tank in front of the biological reactor.
Controlled by a PLC system and additional equipment such as level measurement, oxygen measurement, turbidity measurement, external blowers, feed and sludge pumps – the SBR treatment system functions fully automatic.
Advantages
Batch treatment disconnected from flow and charge fluctuations
Stable effluent quality
Reduced surface requirement
….
Application
Biological waste water treatment
Industrial applications: Food & Beverage, Chemical, Textile, Slaughterhouses, Fish and Meat, Dairy, Vegetable industry, Recycling industry, Tank cleaning, Municipal waste water treatment, …