Separation of anaerobic bio sludge - potato industry
You are here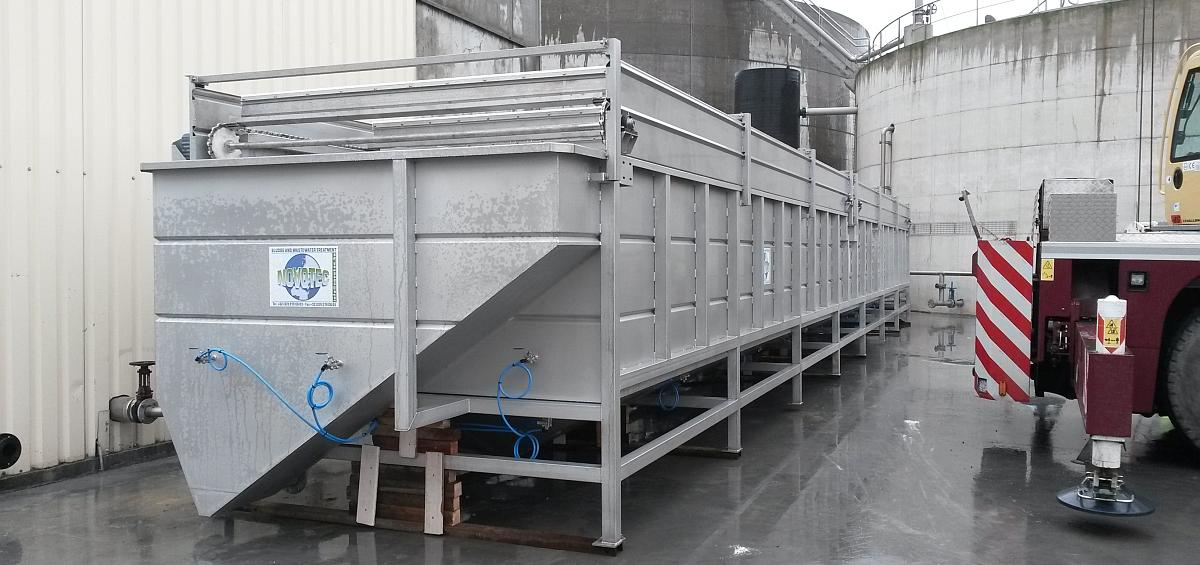 Novotec constructed an anaerobic bio sludge separation for a client in the Belgian potato industry.
The unit consists of a pumping well, cooling tower, stirring reactor with polymer preparation unit and a dissolved air flotation. The entire installation is able to treat up to 150 m³/h.
By separating the bio sludge from the effluent of the anaerobic step, the load of the aerobic water treatment was significantly reduced. The sludge stream is dehydrated seperatly, reducing the total sludge removal cost.