pH neutralisation - Bakery products
You are here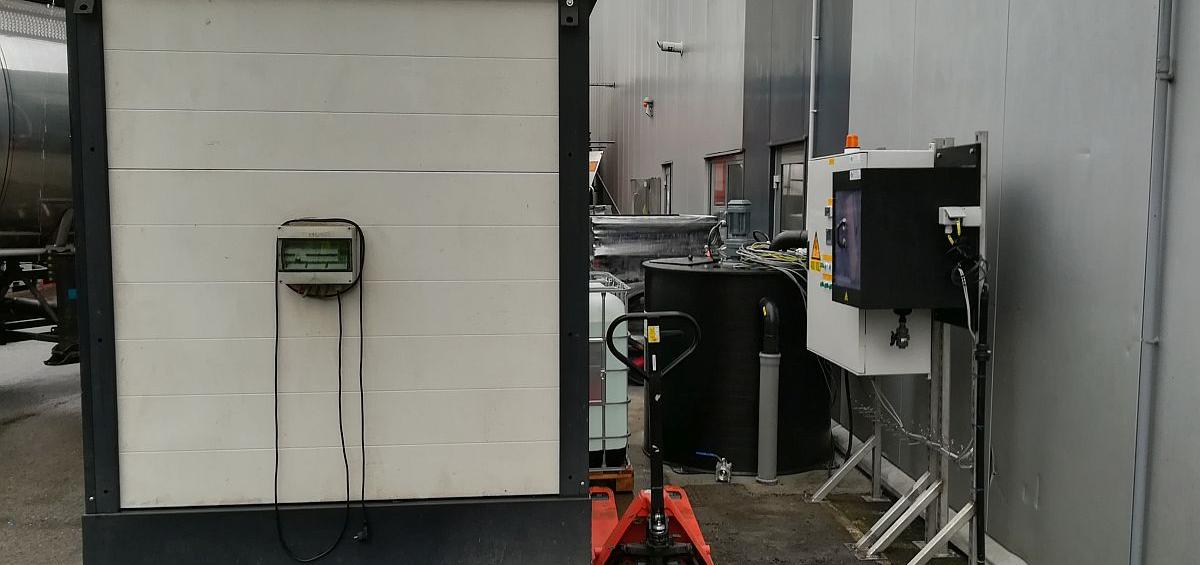 A client active in the production of bakery products required a solution in order to keep the pH value of his waste water within the range of their discharge permit.
Novotec installed a pump pit with flow rate control and measurement, stirring flocculator with pH measurement, dosing cabinet and control cabinet.
The unit automatically neutralises the pH value to a programmed set point. Using a 4-20 mA signal and PID controller to adapt the flow rate of the dosing pump, the unit quickly brings the pH value to te requested point, while avoiding overdosing of chemicals.
The command module has been hookep up to the client's own control systems, so any alarms or interferences will instantaneous be known by the operators.