Automatic batch dosing station
You are here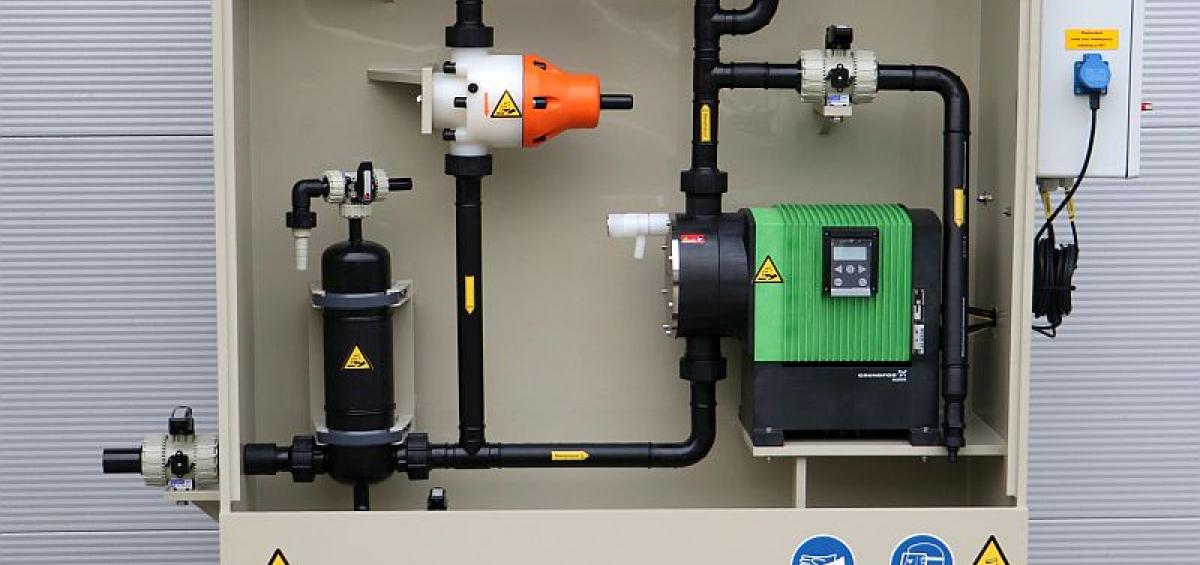 Novotec engineered and produced a full automatic batch dosing station for a client active in the production of building materials. This dosing station allows the operator to inject a fixed quantity of formic acid in a process reactor. By simply pressing the start button, the dosing station starts the dosing proces and stops once the required volume has been injected. 
Mounted in a closed dosing cabinet with incorporated leak tray and fitted with a pressure loading and pressure relief valve and electrical cabinet, the 940 l/h dosing pump functions without any manual intervention of the operator, maximizing the operational safety.
Beside batch dosing stations, Novotec also offers continous dosing stations with external start/stop, pulse activation or 4-20 mA control for any type of chemical product.