Pipe flocculator type NPF 30
You are here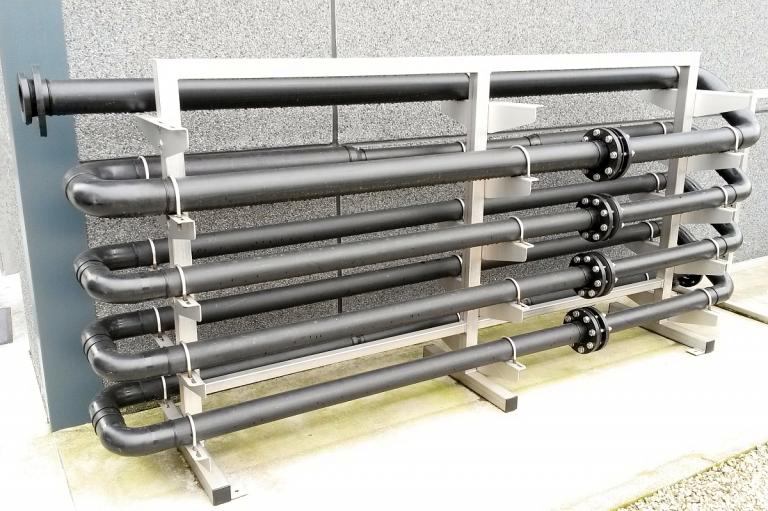 Pipe flocculator type NPF 30
Pipe flocculator used to mix chemicals in a water flow without any extra energy. Able to treat flows from 25 up to 37 m³/h. Flange connections at inlet and outlet. Including injection points for coagulant, pH correction and polymer solution. The unit also features several sample points.
LxWxH: 4.000 x 800 x 1.600 mm
Materials: HD-PE on stainless steel support.