Customized container - dosing cabinets
You are here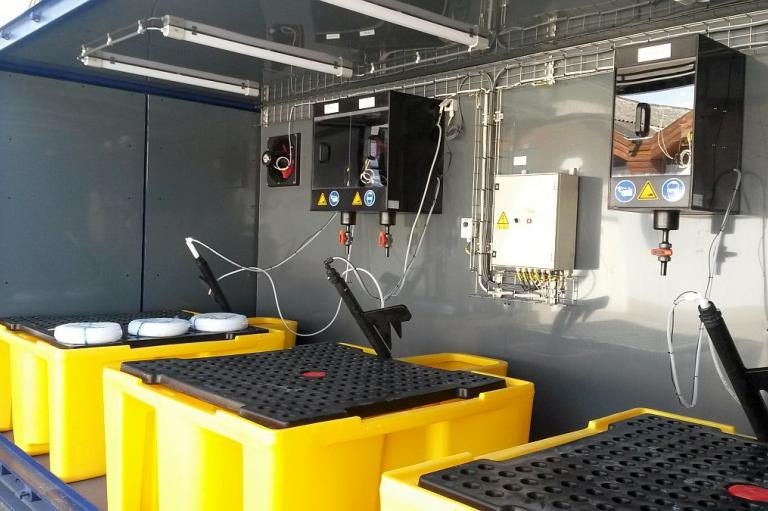 Customized container - dosing cabinets
Novotec offers tailor made solutions for our client's specific needs.
For a company active in building materials, we constructed a dosing container. The client wished to keep his chemicals separated from the water treatment process, with optimal safety conditions.
Novotec built an insulated container with PVC lining, water tight flooring with leak protection, heating system, lighting and forced ventilation.
Inside the container, 3 dosing cabinets are installed. Each cabinet is fitted to be used in combination with and IBC container. Each container has a separate leak tray. Detachable suction pipes are fitted on the bottom connection of each container, for optimal use of the content of the container and safe switching of the IBC's.
The unit was delivered fully plug&play, including an electrical cabinet and pre-mounted dosing lines.
The double swivel doors give easy access for switching IBC containers, while a side door gives access to the operator for checks and maintenance.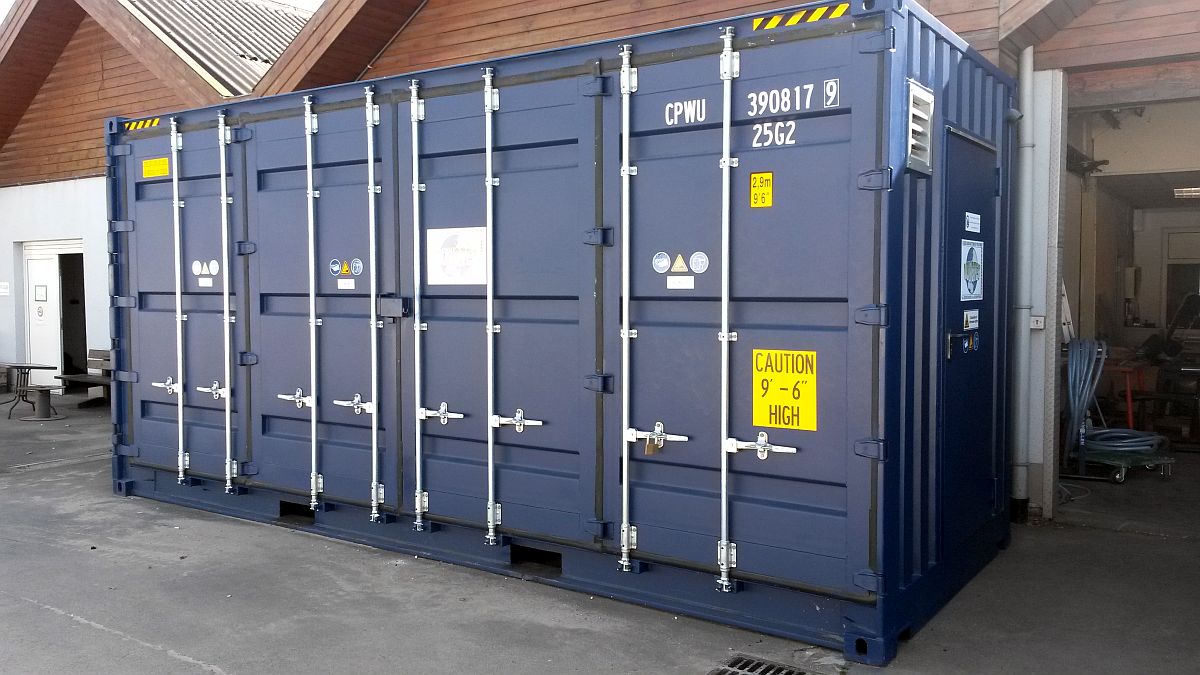 Contact Novotec if you are looking for a tailor made solution for your waste water challenges.